Magellanic Penguin Project
Magellanic Penguin Project | Magellanic Penguin Biology | Study Site | Meet Turbo
Background
The Magellanic Penguin Project at Punta Tombo, Argentina began in 1982 because a company intended to harvest Magellanic penguins and turn them into golf gloves, meat and oil. The Wildlife Conservation Society and the Office of Tourism for the Province of Chubut, Argentina entered into a joint agreement to protect the penguin colony and study the diversity of wildlife at Punta Tombo. At the start of the project, Punta Tombo was the largest Magellanic penguin colony in the world, but has decreased by ~40% since 1987.
The project provides recommendations to the Province to enhance protection of the penguins, educates tourists on conservation, and helps improve the experience of the Provincial Reserve's more than 100,000 annual visitors.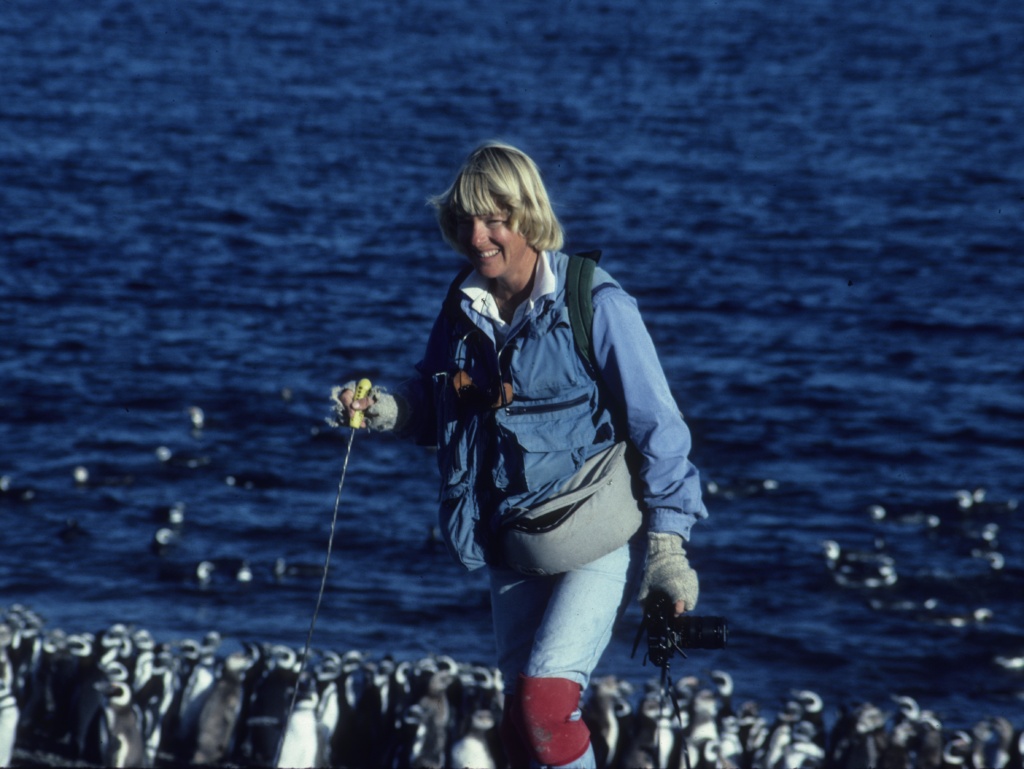 Dr. Dee Boersma and her students follow individual penguins, monitor the colony, collect data needed for effective conservation, and use penguins as indicators of the health of the environment.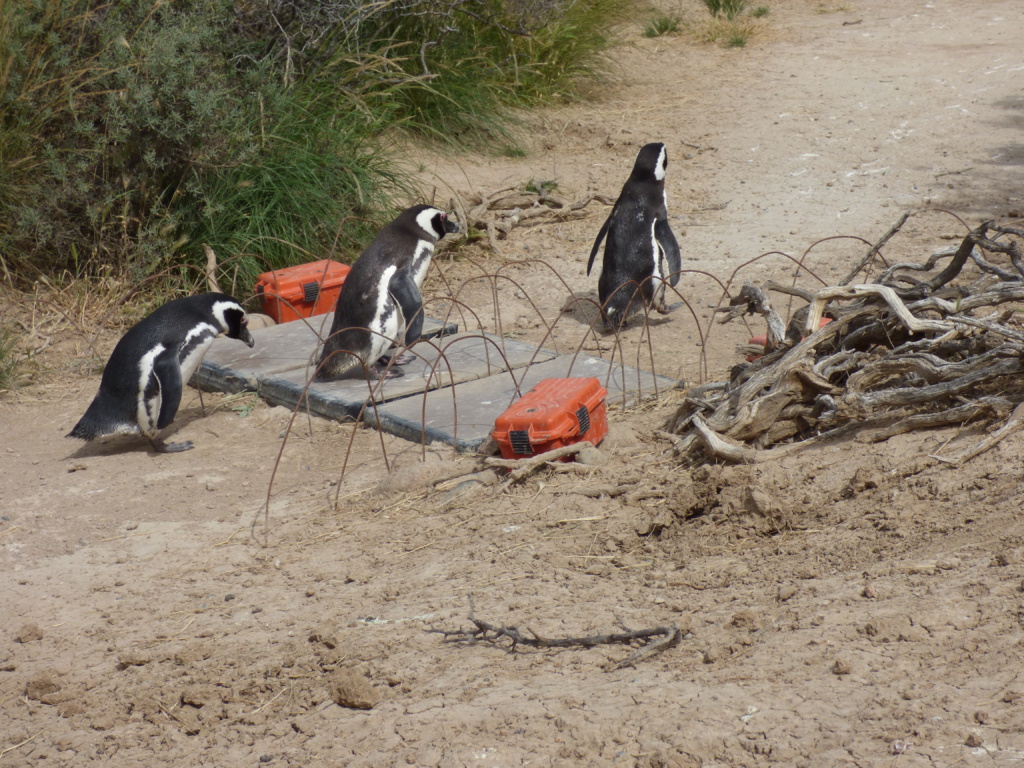 Field crew volunteers at Punta Tombo use scales to noninvasively weigh birds entering and leaving the colony. These data can show us foraging trip length, how much they're feeding their chicks, and whether or not the penguins are finding enough food.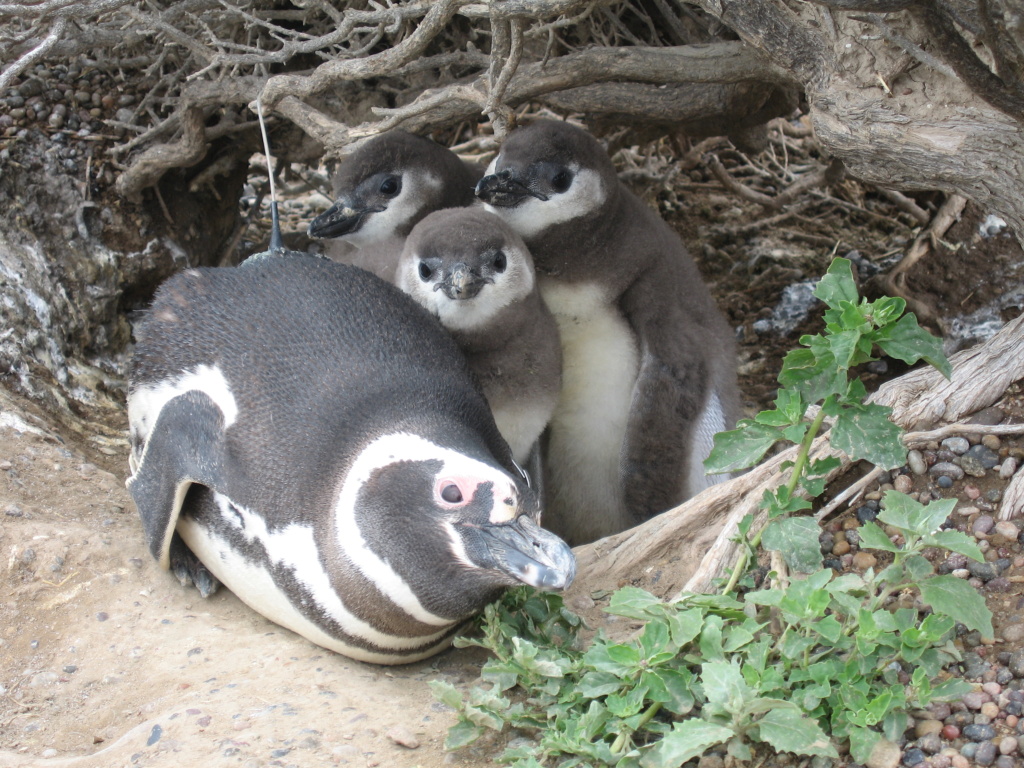 Satellite tracking is vital because it provides us with individuals' foraging patterns. These patterns can give us insight into prey availability and distribution, reproductive success, and overall population health.
Each season, volunteers arrive to Punta Tombo before the arrival of penguins after winter migration. Nest checks begin immediately to document the arrival of males, their mates, and eggs after copulation. We follow specific nests identified by colorful flagging. As hatching dates approach, we conduct daily nest checks to record the exact date of hatching. Finally, we record the day chicks fledge and head to sea. Throughout the breeding season, we mark birds with flipper bands, small mouse ear tags, radio frequency ID tags, and some receive satellite tags. Satellite tracks provide us with foraging patterns at different stages of the breeding cycle. Visit our Magellanic VIP Program page to learn more about satellite tags and our VIP birds.
After an intensive field season the crew departs mid-February and begins creating post-season reports, writing publications, and preparing for the next season.
Threats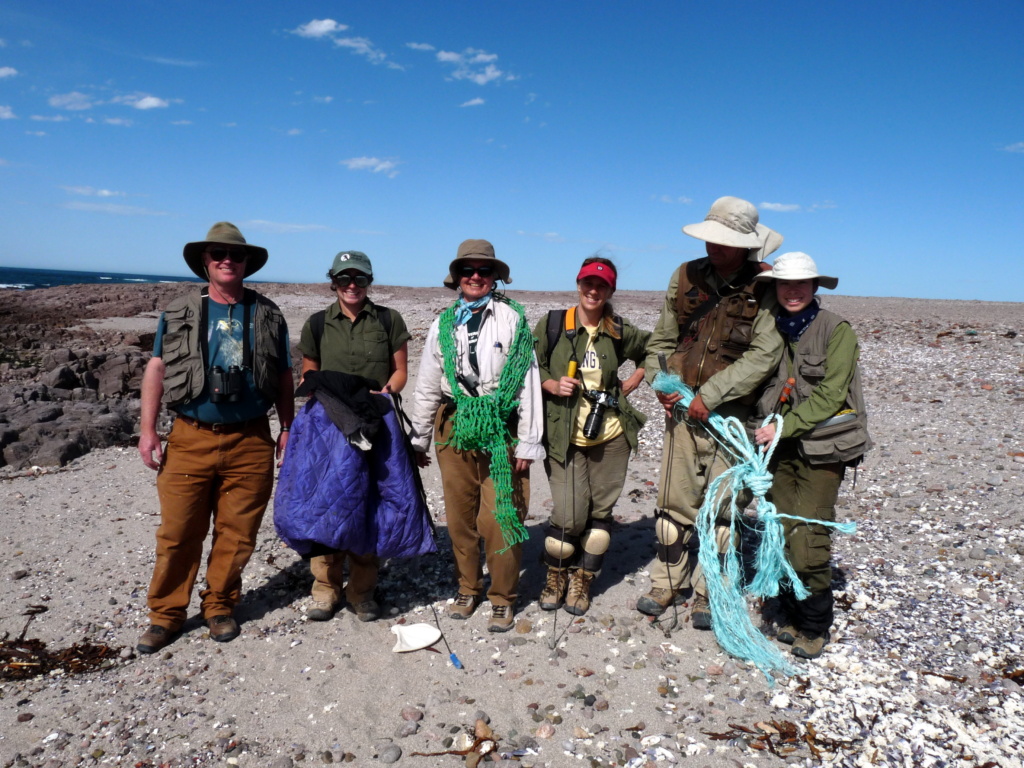 Fishing vessels cast off debris such as plastics, propane tanks, cardboard, rope, and nets, in which penguins can become entangled. When needed, researchers team up with Guardafauna to clean the coastline.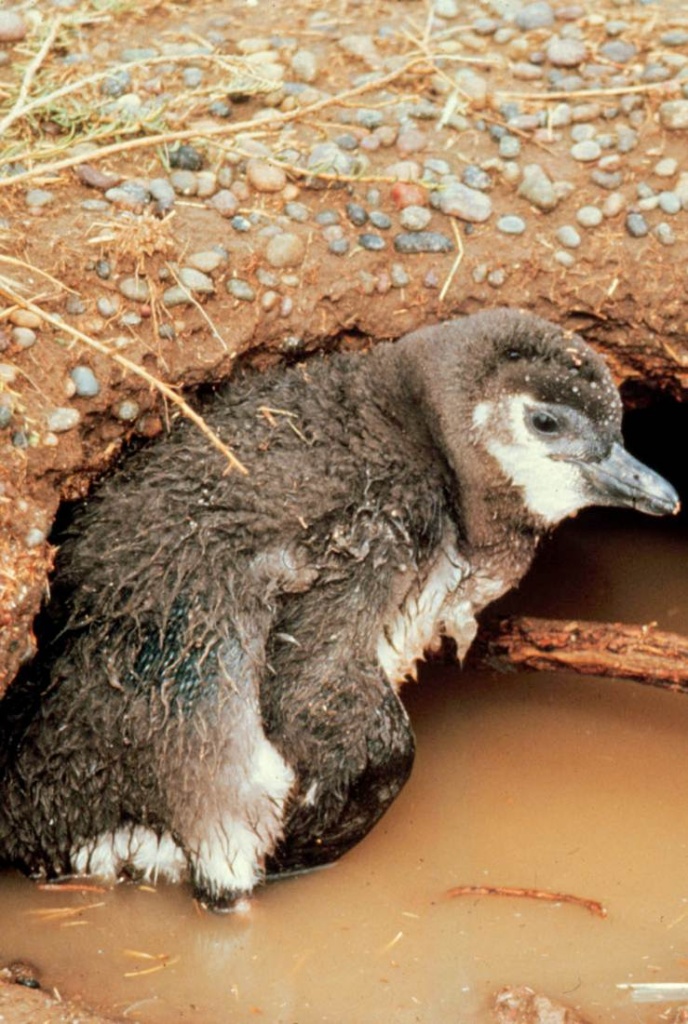 As a result of climate change, the frequency of storms and rainfall has increased over the last 30 years–storms flood nests, collapse burrows, and increase the incidence of hypothermia in small chicks.