Katie Holt
Graduate Student
I graduated from Pacific Lutheran University with a Bachelor of Science degree in Biology. As an undergraduate I focused on marine invertebrate ecology. I assisted with projects working on larval dispersal of Olympia oysters in Fidalgo Bay, WA and disease ecology of the purple sea urchin on the Olympic Peninsula, WA. After I graduated I worked as biology lab manager for PLU and in the education department at the Woodland Park Zoo before finding my current home with the Center for Ecosystem Sentinels. Currently, I am working on processing data from our automatic weigh scales. Automatically weighing penguins as they enter and exit the colony will help determine if the new Marine Protected Area around Punta Tombo, Argentina is large enough to protect the colony's food source.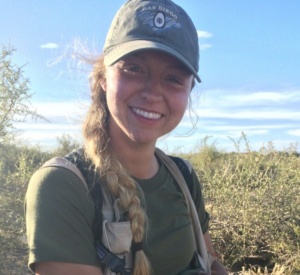 Selected publications
Holt KA and Boersma PD. Unprecedented heat mortality of Magellanic Penguins. Ornithological Applications, 2022. Open Access.